Bulletin Power Point
Would it be nice your bulletin is a self-running slide show in a kiosk? This can be achieved easily by using Microsoft PowerPoint.


Let's build it for company financial report in year 2004: -

1. Start PowerPoint

2. In the Create a new presentation using panel, select AutoContent Wizard, click OK.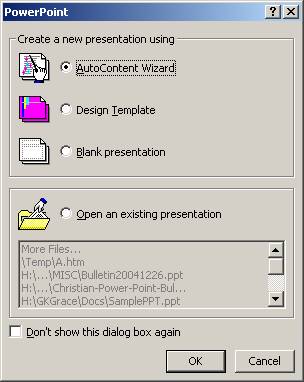 3. Click Next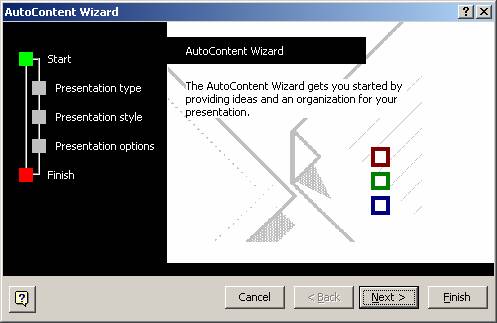 4. In the Presentation Type dialog box, click Corporate->Financial Overview, and click Next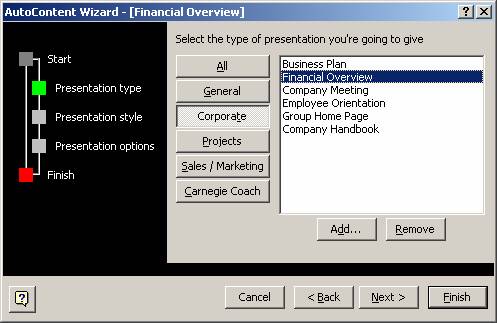 5. In presentation style, default is On-screen presentation, click Next.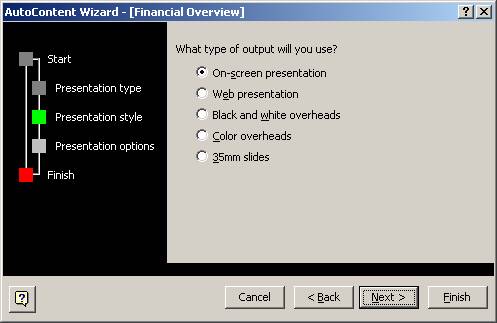 6. Key in Title and Footer, click Next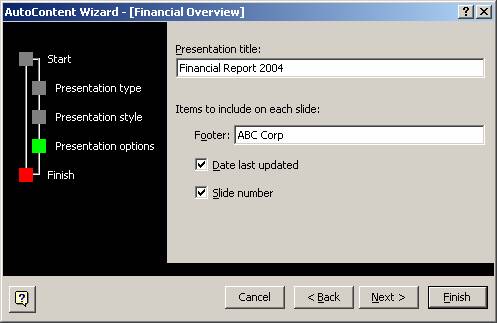 7. Click Finish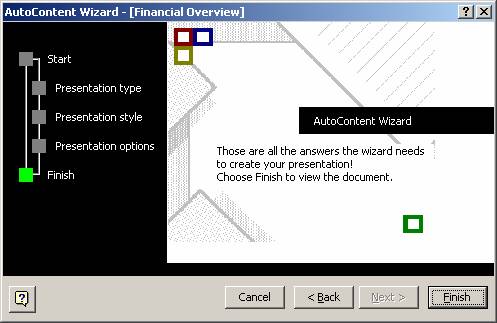 8. After you finished the Auto Content Wizard, title master slide will be displayed:-



9. Click Slide Show->Setup Show

10. Click Show type panel - Loop Continuously until 'Esc', then click OK to accept the setting, this will enable the slide show to be self-running.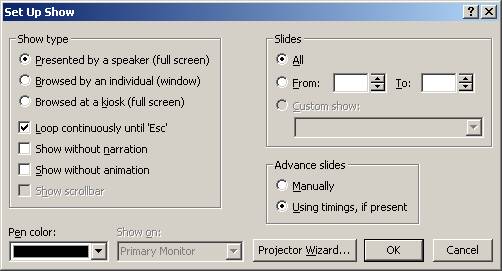 11. If you play the slide show now, the self-running slide show won't run because each slide still have no transition time yet. If we would like each slide to be run in 10 seconds, we can do it by clicking Slide Show -> Slide Transition, click the Advance panel "Automatically after" checkbox, the time "00:00" will be enabled, change it to "00:10" to indicate all the slides will be run only 10 seconds.



Click Apply to All

13. Click the Slide Show->View Show, your slide show is now self-running slide show.

14. You can continue to modify the default content to suite your presentation requirement and layout in slide master to further enhance the slide show.

Here is the first slide of the financial report:-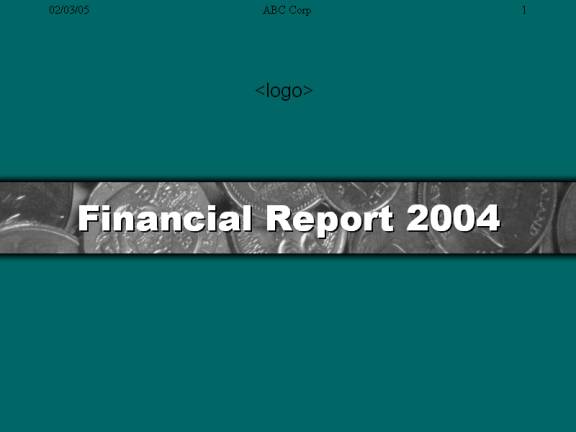 16. If you are a Christian who likes to look for church bulletin, click here to know more details.