How to enable Chinese Character in Windows?
Need to display your PowerPoint slide show in Chinese?


How to read and input Chinese Character in non-Chinese Windows? Most of the people will consider using third party Chinese software such as
NJ Star
or
Chinese Star
.
Actually Windows provides
Microsoft Global Input Method Editors (IMEs)
to enable your Windows read and write Chinese language. (Windows 2000, Windows XP and above operating system has built in IME)
Steps to enable the IME in Windows 2000: -
1. Start->Settings->Control Panel->Regional Options->Input Locales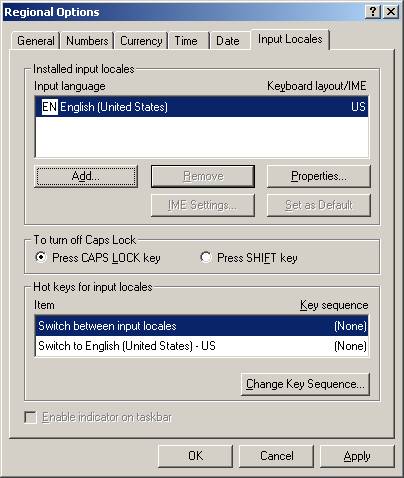 2. Click Add, Add Input Locale dialog box will be prompted, select Chinese (PRC) as input locale and Chinese (Simplified) – MS-PinYin98 as keyboard layout/IME;



3. Click OK to accept the IME;

4. You can add another IME as alternate input, it can be QuanPin or ShuangPin



5. Please tick the Enable indicator on taskbar, your screen should looks like this



6. Now you can see right bottom of your taskbar have [EN], left click on it will be like this screen




7. Select 微软拼音输入法, you can input the Chinese characters in Windows Notepad, WordPad and Microsoft Office now.